Qwiid, your best decision!
An important or strategic decision to make? Qwiid is the most effective collaborative tool to make the best decision
HOW?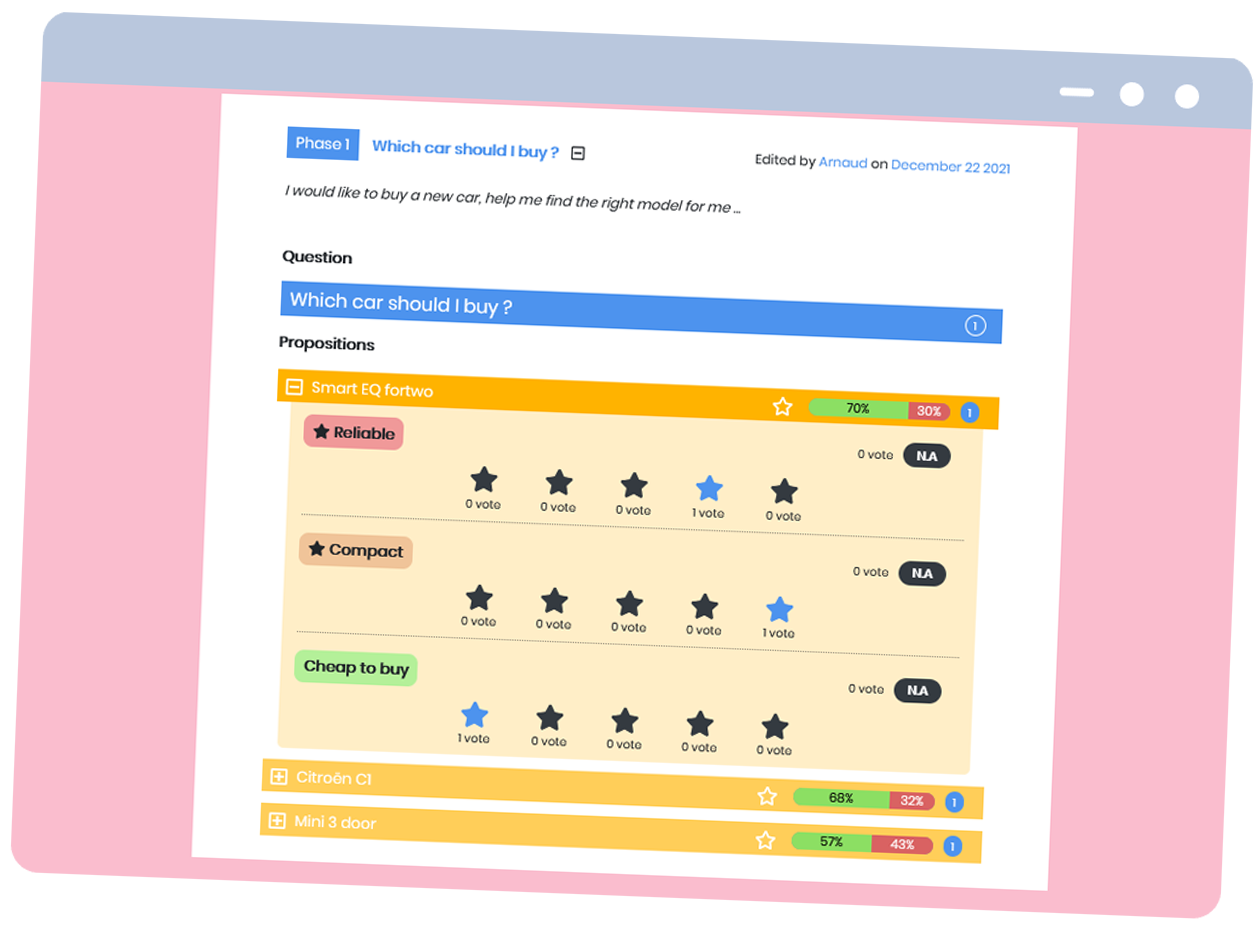 IN 3 STEPS
It's easy Peasy !
Design
You create your Qwiid.
In a few clicks, you choose your parameters and ask your question
Share
You then share your Qwiid with your colleagues, friends, or the whole world if you wish!
Decide
Everyone has given their opinion?
You make the best decision based on the information gathered
Dynamic and participatory
FEATURES
You choose ...
Use the different types of questions to best contextualize your decision making. Whether you want to create debate or centralize information, anything is possible! With Qwiid the exchange of opinions is easy and the decision is definitely a good one!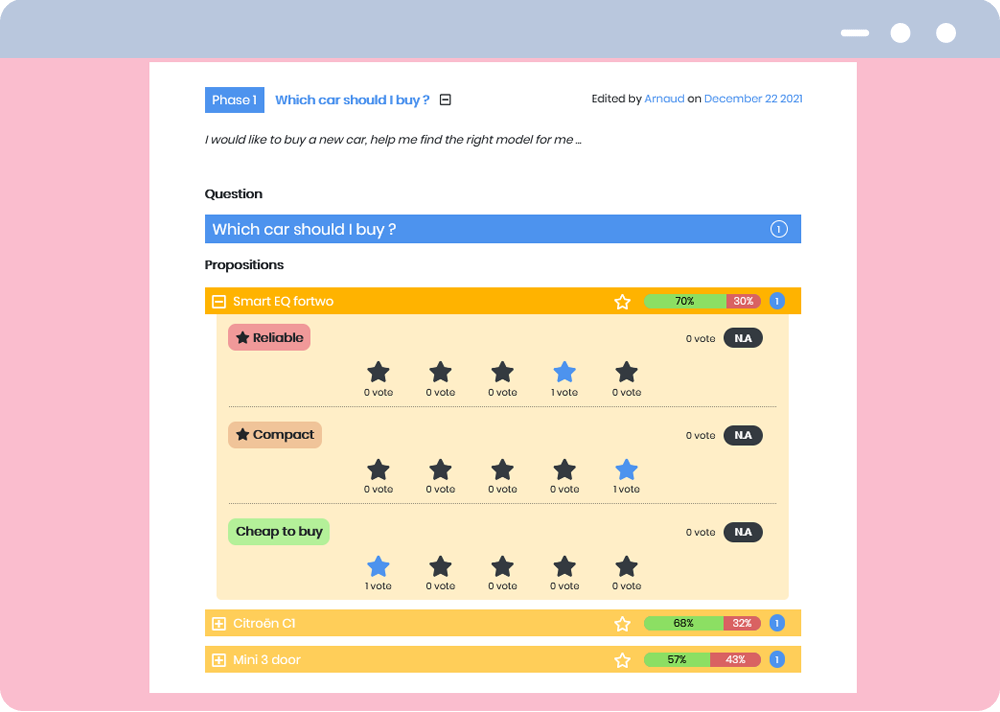 Complex decisions are made easy
Used alone or in groups, the decision matrix is the ideal tool to quickly identify the best proposition in the context of multicriteria decision-making.
Particularly suitable for comparisons

Can be used by oneself or shared in a group

Participants assess comparison criteria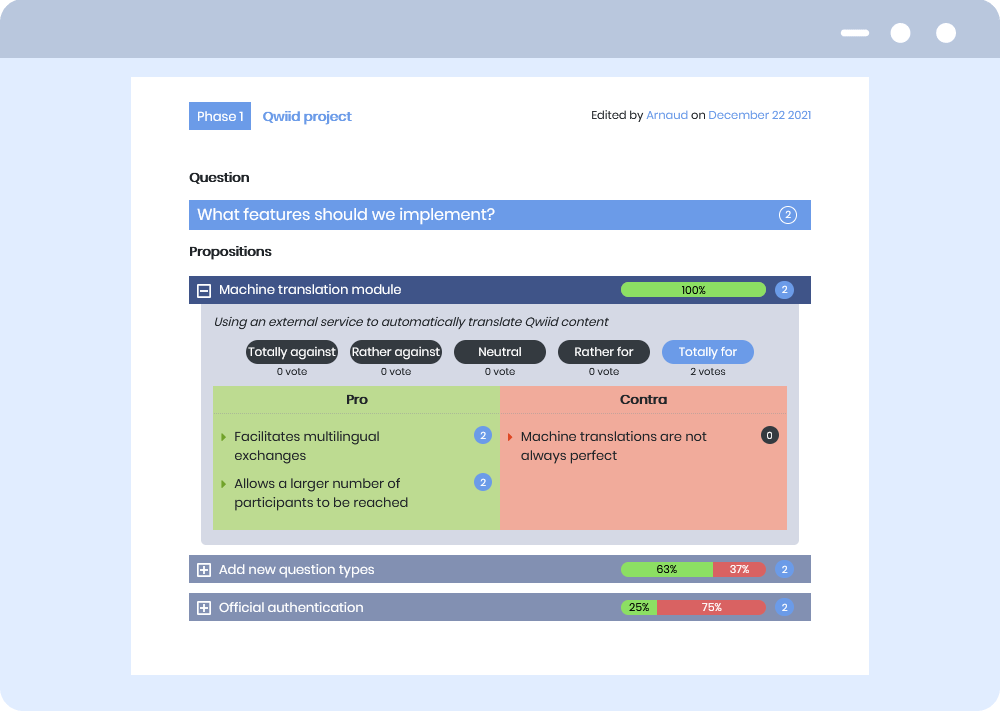 Everyone has their say
With open questions, room for debate. Each participant is free to give his opinion on the question asked. Motivations and opinions are presented schematically.
Best for preparing, animating or replacing a meeting

Enables individual and collective thinking to mature

Opens the field of possibilities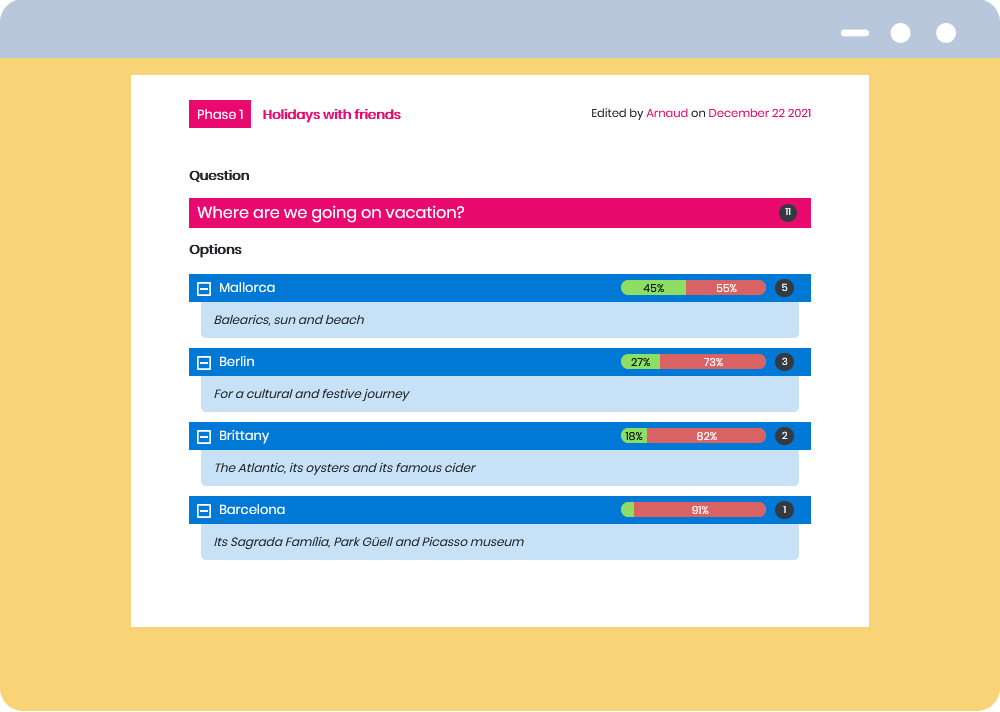 Fast and effective
The most well-known decision-making process is the survey. A question is asked, the participants answer it and the best option is the one that obtained the most votes. Here, no frills, we go to the basics ...
Suited for arbitrary decisions (choice of a date, a location, a color, ...)

Single or multiple choice

The fastest to create and use
Now it's your turn !
Create your first Qwiid for free and see for yourself how simple and intuitive it is.
Whether it's planning your next holidays or preparing for an important business meeting, there are 1000 good reasons to use Qwiid.
Using Qwiid means:
Make the best use of collective intelligence

Limit cognitive biases

Make sure you make the decision that best suits you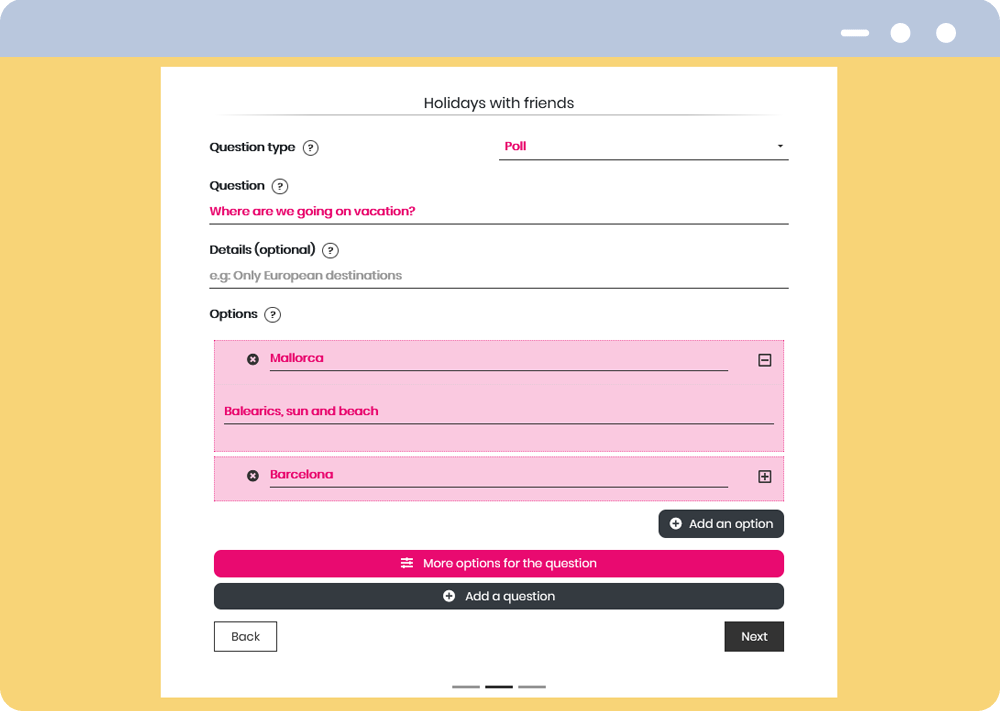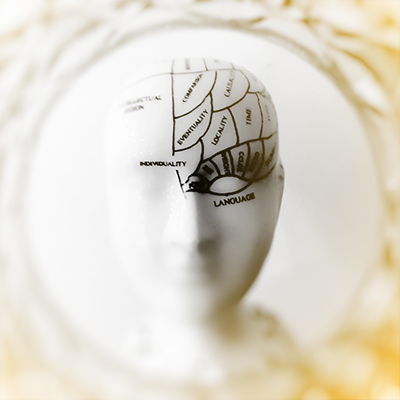 Collective intelligence is the ability to connect intelligence and knowledge between people to solve a problem or achieve a goal.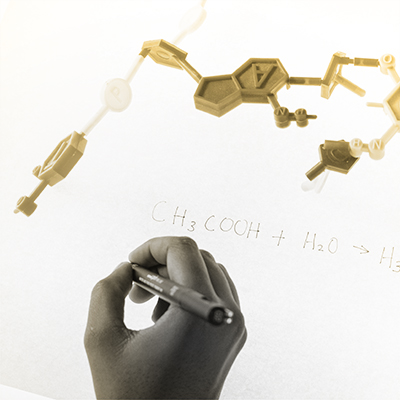 Collective intelligence is an important factor in the effectiveness of teams in companies. It is the sum of the individual intelligences of team members plus their relationship.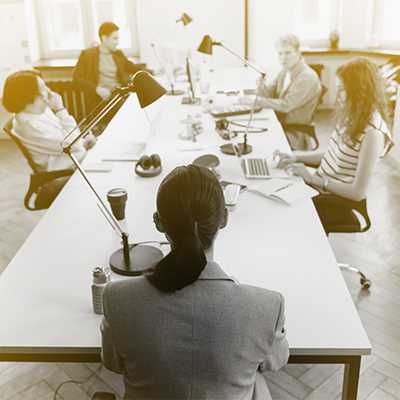 Current research supports the benefits of holding a "silent meeting" as one way of better leveraging the ideas, perspectives, and insights of organizational talent.